Change your life, elevate your teaching.
200 & 300 Hour RYS Programs
Ohra Yoga Institute at Saw Mill club
200 HOUR RYS TEACHER TRAINING (TT)
Our proven training method is mindful,
soulful, anatomically informed and
intelligently sequenced
The TT Experience
Since 2012 we have shared the light of yoga and graduated over 85 students from our 200 hour program, and are about to graduate our second group from our advanced 300 hour program!
Ohra Yoga @Saw Mill Club was founded and is directed by Michelle Briks. Michelle designs yoga experiences that empower her students through intention and mindful awareness.
Teacher training is an incredible experience whether you decide to teach or not. During training you will learn to embody the flow of poses, of breath and of mindful living. The training puts all the pieces of yoga together in one place.
Ohra Yoga School is a Yoga Alliance® Certified Registered Yoga School (RYS®) offering both 200 hour and 300 hour teacher training programs.
The 200 hour training is Vinyasa-based Teacher Training program which relates to all. Through physical, mindful and educational learning, Ohra gives you the awareness to empower yourself while improving the lives of others.
The supportive environment of Ohra Yoga's teacher training allows each student the space for personal growth and freedom to explore their own path within a group and the group's 200 hour structure.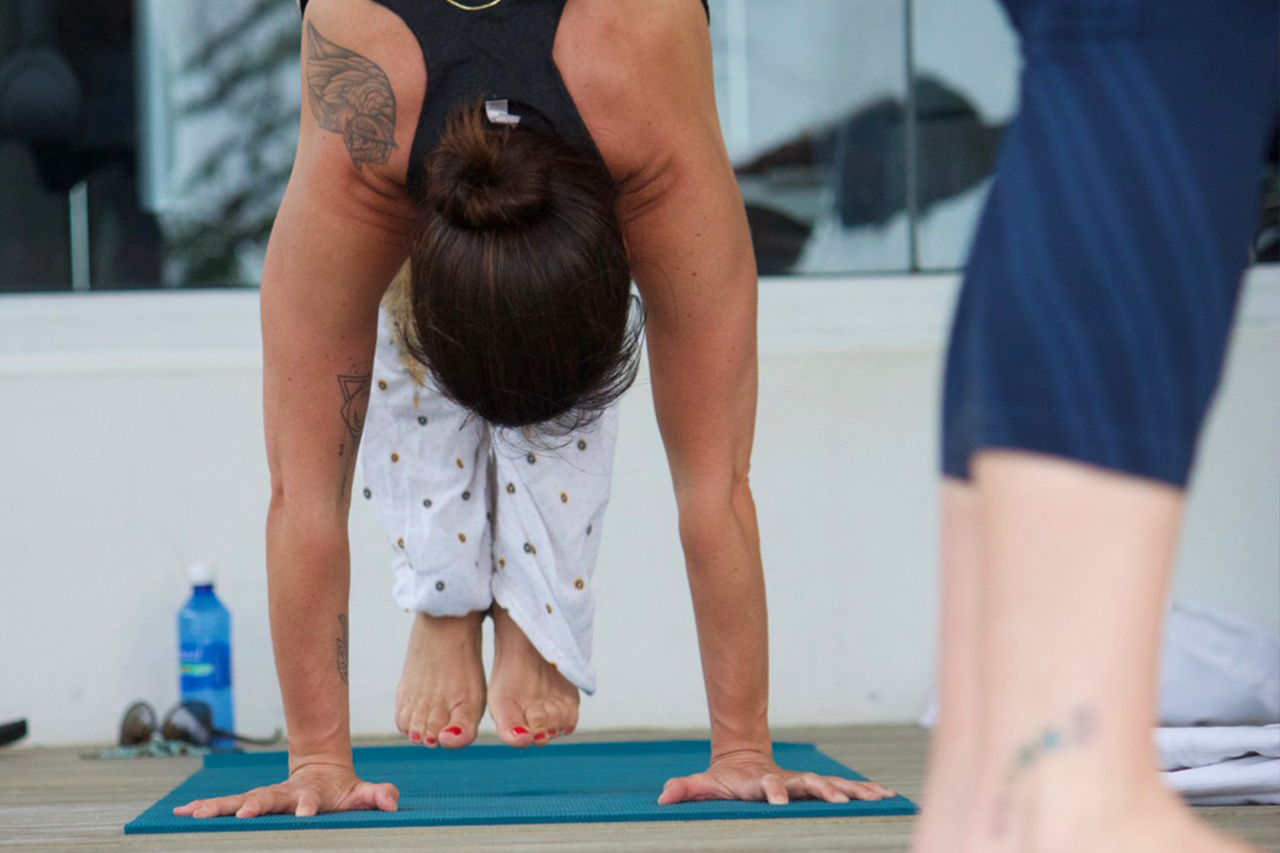 Curriculum ૐ
Learn with Intention
Our curriculum is vast and in depth. You will gain a strong foundation on many aspects of yoga that will allow you to deepen your practice and share the gift of yoga with others.
Each topic is interactive and appeals to may styles of learning. Our curriculum is applied to embody yoga in all forms.
Eastern philosophy
ૐ 8 limbed path of yoga
ૐ Pranayama (breath techniques)
ૐ Meditation
ૐ Ayurveda
ૐ Energy flow (Vayus, Chakras)
Western philosophy
ૐ Applied, functional anatomy
ૐ Alignment
ૐ Class sequencing tools that encourage your creativity
ૐ Embodying the yoga teacher. Cueing and teaching methodology.
What sets our program apart from the rest ૐ
Concentration on establishing a strong foundational practice
Personalized instruction in a close-knit group setting

In-depth examination of curriculum topics

Working with specialized populations

Practice teaching modules

Workshops with renown guest teachers

Post-graduate mentoring
Our Saw Mill Club yoga rooms and facility allows the space and set up for productivity and for zen. In warmer months we are able to take our training outside on our beautiful grounds.
Upon completion of the program, you will be qualified to teach yoga classes in yoga studios, gyms or privately in people's homes, offices, community centers and other locations.
N a m a s t e ૐ