W E L C O M E
Become an Ohra Warrior
U P C O M I N G E V E N T S

200 RYS Teacher Training @ Saw Mill Club
Fall 2019 - Spring 2020
Our Proven training method is mindful, soulful, anatomically informed and intelligently sequenced. Start your journey towards becoming a professional practitioner capable of sharing the gift of yoga with others. Choose a path with the objective of changing your life forever. Radiate, inspire.
Grenada, W.I.
Yoga & Wellness Retreat
Spring 2020
6 days, 5 nights Yoga & Wellness Retreat in Grenada Spring 2020! Luxury accommodations on Dr. Groom's beach with private white-sandy beach, beach side yoga pavilion, infinity pool and an amazing opportunity for learning through practice, reflection and relaxation. Tailored to create an experience where you can unwind, refuel and reconnect to you.
Upstate New York
Luxury Yoga & Nature
Fall Getaways 2019
Escape the hustle and bustle and come join us for the day or the weekend. Enjoy our luxury facilities, gourmet food, state of the art spacious yoga studio, aerial practice, tempered pool, steam and sauna; Saw Mill Club Invites you to explore the area with a fun, easy and unforgettable experience.
Why Ohra Yoga
Its all about Connection. Become a part of our community, an real, honest place where you can explore a deeper connection to yourself.
Our Teacher Training
Empower.Inspire.Radiate.
Saw Mill Club's Ohra Yoga School is a Yoga Alliance® certified Registered Yoga School (RYS®) offering both 200 hour and 300 hour teacher training programs.
Through experiential learning, Ohra gives you the awareness to empower yourself while improving the lives of others.
The 200hour training is a Vinyasa-based Teacher Training program which relates to all. The supportive environment of Ohra Yoga's teacher training allows each student the space for personal growth and freedom to explore their own path.
Ohra's Advanced 300 hour experience was designed to elevate each yoga teacher. The program offers each participant the opportunity to deepen, explore and expand their knowledge, to shine their light and become more effective, intuitive and knowledgeable yoga teachers who enrich the yoga experience for their students and clientele.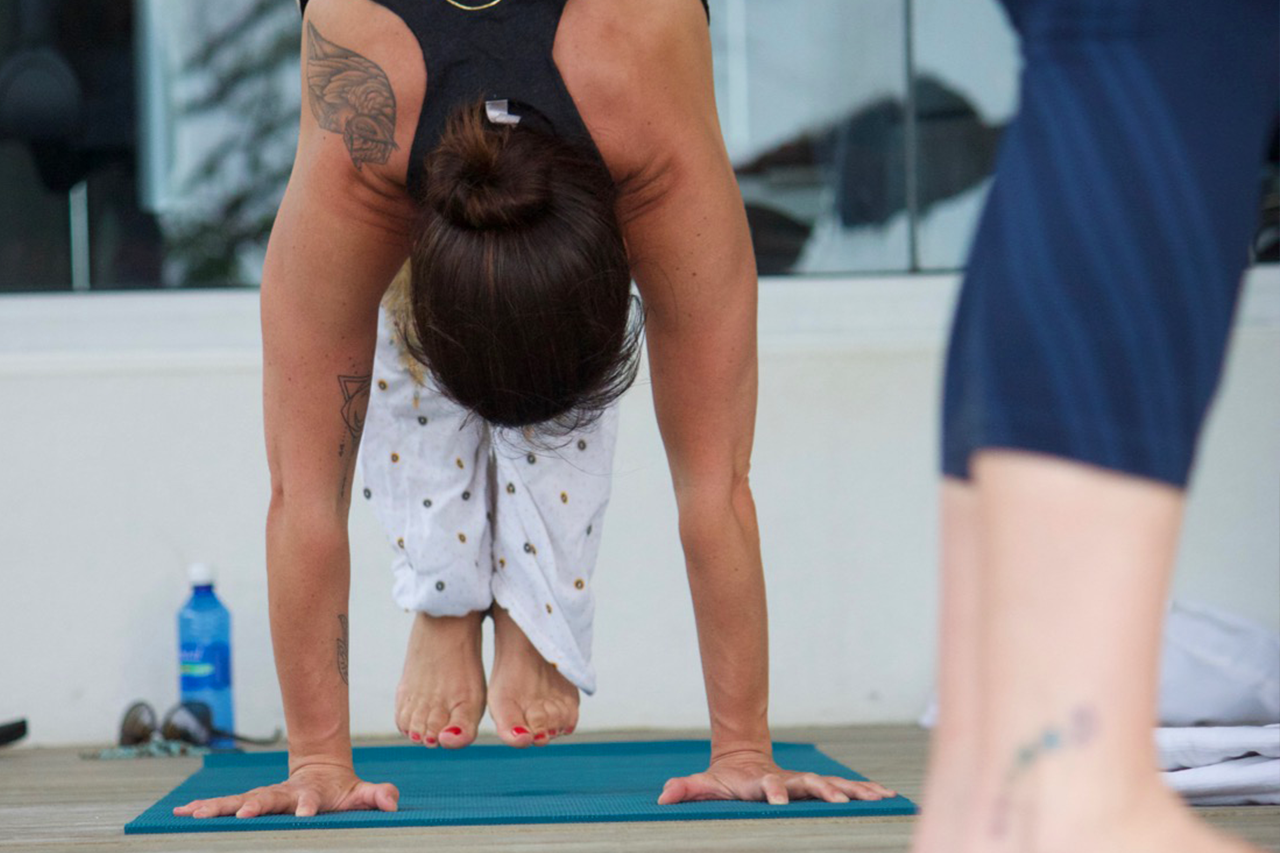 Experience the energy of our renowened yoga program at Saw Mill Club, where Michelle is Yoga Director. SMC offers several styles of Yoga to suit your specific needs and current ability level.
Check us out!
Ayurvedic Nutrition
Ayurveda is the science of life. It is a way of incorporating nutrition, yoga, mindfulness & other lifestyle changes in order to keep yourself in balance and free of disease. Ayurveda recognizes that each person is an individual, governed by a dominate dosha (energy that drives) and helps them strive to keep their unique balance.
Workshops
& Retreats
Immerse yourself in the yoga life!
Have a few hours? Join us for a focused workshop or mini-retreat.
Need to get away from it all? We got you covered - book a retreat, you'll de-stress , regroup and leave the rest up to us!
Private Sessions
A unique Yoga experience
catered just to you.
A private or small group yoga session allows for a more intimate view into YOUR practice. You can start a new practice, deepen your current practice or spend some time working with an injury or specific goal or concern.
Private yoga classes are an investment for your personal growth and health.

New practitioners start your yoga practice with a more solid
foundation before joining group yoga sessions.

Intermediate and advanced Practitioners benefit from intensive training and exclusive attention.

Small group classes are a great way to practice with friends at a time that is convenient for you.
See you on the Mat!
Please complete the form below